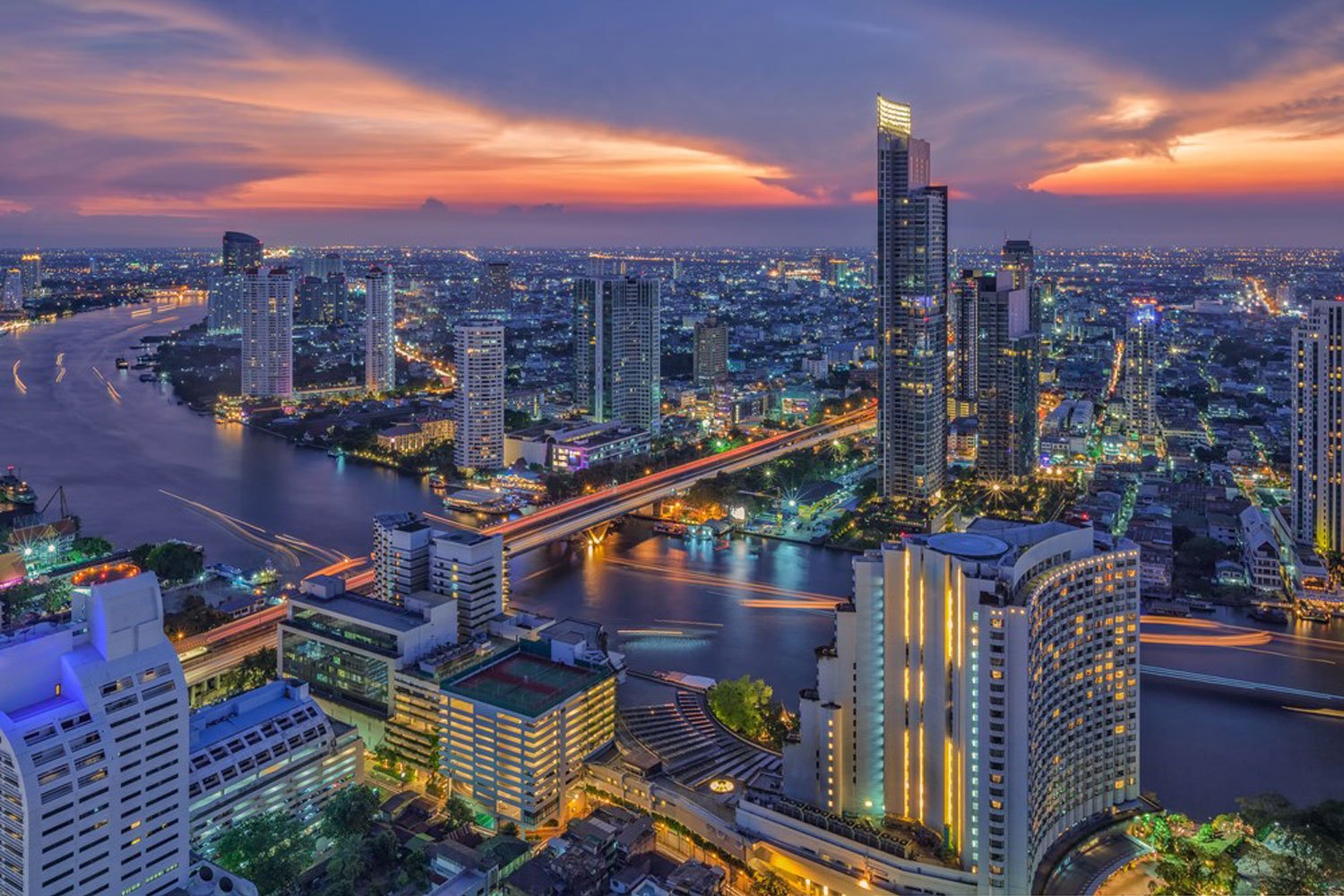 If you are on a travel budget, it makes more sense to stay at budget accommodations near a transport facility such as the BTS Station. In turn, you can save more money on both your hotel stay and public transport. Getting around Bangkok and seeing the sites will prove to be more pleasant if you can find an economical hotel that is centered close to all the major attractions.
Take the Skytrain to Major Attractions
If you have not traveled the Skytrain or on the Bangkok Mass Transit System (BTS) before, you will love it. This elevated train travels at an average speed or just over 20 miles per hour. It stops at 44 points so you have plenty of opportunities to get introduced to Thailand's capital. Moreover, the Skytrain goes to and from Suvarnabhumi Airport so you can fly into the city and get on the train to your hotel. You can also take the train back to the airport when you leave.
The transit system provides a BTS map so you can check out all the great sites in Bangkok. The central station, the Siam BTS Station, enables you to shop, eat, or stay at various modern establishments. In fact, Siam is the portal to Bangkok's trendiest dining, shopping, and entertainment. At this stop, you can visit megamalls, cinemas, or world-class sites.
Shop Until You Drop
You can shop until you drop as the BTS Siam Station is close to Siam Square One, Siam Centre, and Siam Paragon. The MBK Shopping Centre and Central World are other malls that are around a five-minute walk from the station.
This is the station to access if you want to connect to either the BTS Silom or Sukhumvit line. The Siam BTS Station is the biggest one in Bangkok and features two separate levels, each of which caters to the aforementioned lines.
Again, book a budget hotel in Bangkok near BTS Station attractions so you can get the most for your money. You will also want to check out the great cuisine at restaurants such as Nuer Koo Noodle Soup and Ban Khun Mae Restaurant. Eat the best noodle soups at Nuer Koo Noodle Soup and savor the flavors and smells of traditional Thai cuisine at Ban Khun Mae Restaurant.
One place close to Siam BTS Station is Madame Tussauds Museum where you can see popular celebrities molded into wax. You can find the museum in the Siam Discovery shopping center. Rub shoulders with Albert Einstein, Tom Cruise, and Spiderman. The museum is open each day from 10 am to 8pm. It is an easy place to find, provided that you stay close to the BTS network.
Check Out the Areas of Bangkok via the BTS Map and Routes
When reviewing the attractions of Bangkok and the attractions along the BTS train routes, you will want to familiarize yourself with the various areas of the city. These areas include Sukhumvit, Silom, Siam, Pratunam, Chinatown, and Riverside. You can also reach places such as the Old City, Sathorn, Ratchadapisek, and Suvarnabhumi.
You can become quite enterprising in planning an itinerary if you are following a travel budget. You will also know where all of your money is going if you take time to plan. By opting for budget travel, your stay in Bangkok near BTS Station will prove to be both economical and educational.